Gray Divorce: What to Expect when One Partner has Failing Health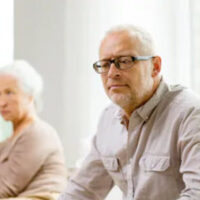 People of all ages have to deal with divorce.  For older Americans, distinct concerns may arise as they consider a split. Naturally, they will have the usual issues relating to property division.  Additionally, they may have to deal with imminent health problems, retirement income, and promises involving adult children and/or stepchildren.  Having an experienced family law attorney to assist with these and other issues is the best way to minimize problems going forward.
Divorce on the Increase for Older Couples 
While younger couples have seen a leveling off of divorce rates in recent years, the rates for older Americans have been on the rise for the past couple of decades.  In the 1990's couples over the age of 50 were divorcing at a rate of about 10 percent.  The most recent decade has seen that rate jump to 25 percent.  And for those involved in second or third marriages, those rates are higher yet.  What's behind the rise in gray divorce:  Experts point to flexing attitudes related to the roles of males and females in marriage, as well as greater acceptance of divorce throughout society.  Additionally, married individuals have more financial independence than their counterparts in previous decades, giving them the ability to contemplate changes when dissatisfaction sets in due to empty nesting or other significant life changes.  When divorce is on the table for older couples who are facing health issues, those concerns impact outcomes.
Insurance 
If one partner's health insurance benefits cover both individuals in a marriage, a divorce could lead to significant problems if those benefits were to be terminated.  Addressing this issue is a must in gray divorce. 
Incompetency 
Sometimes aging has resulted in the physical or mental incapacity of one partner. In such a case, things become complicated:
A physician must verify the medical conclusions;
The interests of said individual must be represented by guardian ad litem (GAL);
Consultations involving third parties such as adult children, financial experts, medical teams, etc. may be required;
Long-term issues directly related to the individual and those relating to responsibilities to other family members (i.e. college expenses, weddings, etc.) must be addressed.
Long-term Care 
Arrangements may be required for one individual, which can burn up a substantial amount of money:
Average out-of-home costs can easily exceed $9,000 per year;
Nursing home costs can run upwards of $75-$85,000 annually;
Home health care costs average roughly $20/hour;
Assisted living facilities generally cost around $40,000 per annum.
Divorce is Complicated 
Regardless of the circumstances of your divorce, issues can become trickier in your golden years.  At Courtney & Mills, you can count on ethical, reliable legal counsel moving forward.  Contact our Springfield divorce attorneys to schedule a confidential consultation today.
Resource:
money.usnews.com/money/retirement/articles/2015/04/24/7-things-to-know-about-divorcing-during-your-senior-years