Divorcees Entitled to Spousal Social Security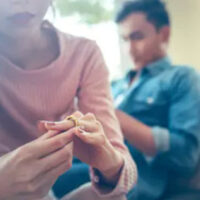 If you're feeling a bit of trepidation as you consider the financial impact of divorce after 60, you're not alone.  Divorce rates for older Americans have risen by 100 percent in the last three decades, leaving many to wonder how they will make ends meet after severing ties.  But don't panic.  Since Missouri is an equitable distribution state, the court will consider a number of factors as property division decisions are made, including each partner's earning potential, the length of the marriage, the contributions of each partner to the family unit, and more. Additionally, the lesser-earning partner may have access to Social Security benefits earned by the higher-earning partner.
Accessing Benefits 
Social Security benefits are one source of income your local divorce attorney knows about and can guide you toward as you negotiate a settlement.  One significant advantage of these benefits is that your claim will have absolutely no impact on your former spouse's claims, meaning you each will be entitled to benefits irrespective of what the other claims.  If you choose to claim benefits at your full retirement age, you may be eligible for half of the amount for which your former spouse is entitled.  In the event you have earned your own benefit, those will be paid first, and if your ex's record is greater than yours, it will then be added to the amount you can collect.  If you were born before 1954, you can choose to collect your former spouse's benefit now and wait to collect your own at a later date.
Are You Eligible? 
The rules are pretty cut and dried when it comes to eligibility:
You must have been married for 10 years or longer;
You must be single; benefits end if you remarry;
Your previous spouse must have earned retirement or disability benefits through Social Security;
Your former spouse's Social Security benefits are greater than your own;
You are 62 years old or older;
Your former spouse is collecting Social Security benefits now, or;
Your former spouse is eligible for benefits and is choosing not to collect at this time, and you have been divorced for 2 or more years.
Advocating for You 
There are many challenges to divorce, not the least of which is the financial issues facing couples who are now setting up separate households.  At Courtney & Mills, our Springfield divorce attorneys are here to help.  We understand the difficulties and are committed advocates for you.  If you are contemplating a divorce and have concerns about your fiscal security in the aftermath of a split, we are dedicated to pursuing the most favorable outcomes possible for you.  A new beginning is possible.  Allow us to assist in creating your future.
Resource:
psychologytoday.com/us/blog/adult-development-through-the-lifespan/201906/why-are-divorce-rates-rising-among-older