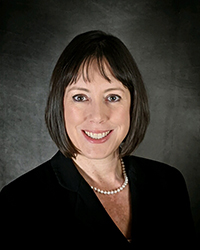 Ann Littell Mills
Partner
Ann Littell Mills practices in the areas of family law, worker's compensation and business law.
Ann's philosophy on practicing law:
"I believe in preparing my cases for trial, but I know settlement is not weakness. It is an informed decision made by the client, weighing all aspects of the case and their individual situation in life. It allows the client to retain control over their destinies. Sometimes, an agreement cannot be reached. When the points of view are just too far apart, it is time to assemble all of your ammunition, and go to trial."
Professional Highlights:
$640,000.00 verdict in Jackson County, Missouri on a motor vehicle collision with largely soft tissue injuries.
Achieved maintenance for a Husband after being told it could not be done in Southwest Missouri.
Missouri Worker's compensation case, affirmed by the Labor and Industrial Relations Commission, holding a juror to be an employee for worker's compensation purposes.
Every time I help a client in family transition through a divorce or custody issue.
Winner of the 2007 Lon O. Hocker Trial Lawyer Award presented by the Missouri Bar Foundation.
Education:
Central Missouri State University, 1994, magna cum laude in history
University of Nebraska, J.D., 1997 with distinction. Member of Nebraska National Moot Court Team. Order of the Barristers
Professional Affiliations:
Missouri Bar Association
Springfield Metropolitan Bar Association
Admitted to practice in the state of Missouri and Federal bar of Missouri.
2012-2013 President of Habitat for Humanity of Greater Springfield, Missouri.
Presenter at Solo and Small Firm Conference on multiple occasions.
Member of the Board of Aldermen for the City of Fremont Hills (2016-2020)
Registered Yoga Teacher (RYT 200) with Yoga Alliance