Does Your Marriage Require A Safety Plan And An Exit Strategy?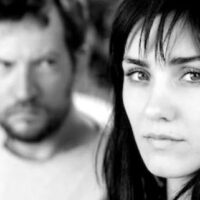 If you feel trapped in a violent marriage, you likely feel that no one could possibly understand the difficulties of your situation.  Your reasons for staying are very real: but have you considered the very real reasons that you should leave?  Moving forward will certainly be fraught with many difficulties, but it may be your best option for a healthy future. A local family law attorney can help.
The Biggest Reason to Leave 
If you are a victim of domestic violence—whether it is verbal, emotional, financial, sexual, or physical—know this:  abuse almost always escalates over time. While the initial abuse may be nothing more than occasional insults, it can evolve into ever more humiliating and degrading affronts. Subtle acts of control become more demanding; vocal intimidation and threats turn into broken lamps; thrown objects turn into physical aggression that leaves bruises, broken bones, lacerations, burns, and, in the most intense instances, death.  For victims who outlive such situations, the psychological damages continue to torture long after the bruises heal.
You Need a Safety Plan 
If you fear for your safety or that of your children, it is important to think ahead and be prepared for future episodes of danger.  Taking steps now to protect yourself could make a huge difference in outcomes down the road.
Find someone you can trust and share a code word that will alert them to the fact that you are in danger in the event you need help but cannot speak freely;
Memorize important phone numbers and addresses so you can reach out even if your abuser has taken your cell phone or computer;
Try to maneuver potential conflicts to a public space like a library, store, or restaurant;
Keep emergency money in reserve in case you need to make a quick escape;
Keep essentials—medications, a change of clothes, etc. ready to grab at a moment's notice;
Arrange for emergency child care in case you need it down the road;
Know where the nearest police station is located;
Be familiar with local shelters, hotlines, and domestic violence assistance centers.
File a Restraining Order 
It is possible to obtain a temporary restraining order to keep the abuser away from you even if you have jointly owned or leased housing, and whether or not you have children together.  The initial filing has no fees, and a judge can order your abuser to pay any costs relevant to the hearing and attorney's fees.  The initial process is quick and can even be filed on a holiday or weekend. This could be the first step in your exit strategy.
You Deserve to be Safe
 If you are unsafe, that is simply not acceptable.  A restraining order may create the opening you need to obtain the life you deserve.  Many victims of abuse find that the next logical step is to file for divorce from their abusers.  At Courtney & Mills, our experienced Springfield family law attorneys are well versed in these kinds of situations, and will help you to move forward with empathy, skill, and vigor. Contact our Springfield office for a confidential consultation today.