You're in for a Custody Battle: What's on the Table?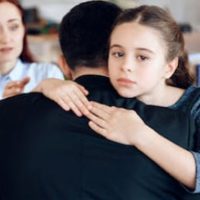 In most situations, people agree that children do best when they have a strong relationship with both parents following divorce. Even so, there are cases in which divorcing couples fight over custody issues and one or both feels vehemently that sole custody is the best option. What does the court look at when weighing these situations?
What Does the Law Say? 
Under Missouri law, all custody decisions must be based on the best interests of the child. When parents cannot agree on where kids should live or who should have the final say in decisions related to them, the court is forced to decide based on the overall circumstances of each parent.  Without question, it's always desirable for parents to come to an agreement on their own, but when that's simply not possible, a number of specific issues will be considered by the court:
1-    The need for children to have strong, sustained relationships with both parents is an essential consideration.
2-    Is there a safe environment for the kids in each of the parents' homes?
3-    Is one parent unwilling to cooperate with the other and flex with scheduling as circumstances require? Will a healthy relationship with the non-custodial parent be encouraged, or will it be interfered with?
4-    Are there step-siblings or half-siblings whose connections with the other kids is important to maintain? What about grandparents and other extended family? Where do they live, and what needs to happen to support those relationships?
5-    What kind of relationship do the kids have with each parent, and how long has each been involved in their lives? Who has been the primary caregiver, and what is the quality of the connections the kids have with each parent?
6-    How well does each parent's work schedule support caring for the children?
7-    Is there a documented history of domestic violence? If so, count in it factoring heavily into a judge's decision regarding custody and visitation.
8-    Are there mental or physical limitations impacting either parent's ability to care for the children? Do the kids have special health needs that one parent is better able to address?
9-    Does either parent have addiction issues that could impede their ability to care for the children?
10- Which home will provide the least disruptive situation for the children? The judge will surely consider whether moving kids out of their home schools and neighborhoods will be unnecessarily upsetting for children.
 Seeking Best Outcomes 
At Courtney & Mills our Springfield family lawyers are steadfast in their commitment to fight for the best possible outcomes for you and your children. To discuss the particulars of your situation, schedule a confidential consultation in our Springfield office today.