Incarceration And Divorce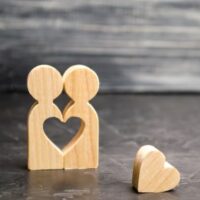 Life and marriage can be complicated—none more so than a marriage wherein one or both parties to the marriage are behind bars.  What happens when one spouse in this situation finds it just too difficult to maintain the relationship? Is divorce a realistic option?
Impacts of Incarceration on Marriage 
We know that incarceration during a marriage, as opposed to before marriage, has detrimental effects on marriage, often leading to divorce.  For those in a second marriage, the potential for divorce often lasts well after the period of incarceration.  The length of the incarceration impacts the odds of divorce, with a 32 percent increase for each year behind bars. 
When Your Spouse is Imprisoned 
If your spouse is in jail or prison, it can be tough to find reasons to stick together, especially if a long sentence is involved.  Without question, incarceration considerably increases the chance of divorce due to a number of factors:
Decreases in marital love;
Extramarital relationships;
Economic hardships;
Lessening emotional support;
The stigma of incarceration is difficult to bear;
Barriers to leaving the marriage, such as fear of making it financially, rear of judgement, are reduced;
Distance is often an issue limiting visitation;
Increased costs lined up against decreased rewards in the relationship.
If these issues are familiar to you, know that it is possible to divorce anyone who is serving time, whether it be in the local jail, state prison, or federal prison.  If the two of you agree to the terms, you can likely file an uncontested divorce and have the whole thing behind you relatively quickly.
If, on the other hand, there are going to be challenges due to issues related to asset distribution, child custody and support, spousal support, or other major disputes, you may be facing a contested divorce.  This could take longer and be a bit more complicated, but is still possible, just like any divorce.
If You are Incarcerated and Wish to Divorce 
In the event you find yourself behind bars and you would like to divorce, the rules are much the same.  You will likely require assistance from a prison librarian or legal aid to know how to proceed. It will be up to you to file a petition for divorce.  From there you just wait to hear whether your spouse is agreeable to the idea. Several forms will be required, all of which should be available through the prison library. You will be allowed to attend the hearing(s) virtually or in person, depending on the circumstance.
Getting Started 
Divorce is never easy, and there may be complications and emotions associated with yours that seem unendurable.  But the Springfield divorce attorneys at Courtney & Mills pledge to address your concerns and proceed with the least distress possible.  Contact our office for a confidential consultation today.
Resource:
ncbi.nlm.nih.gov/pmc/articles/PMC4293638/