Complications Of Visitation & Custody: Breastfeeding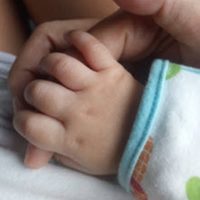 Developing a family plan is never easy when couples divorce.  Children are so precious to us that giving up any time or experiences with them can be heart-wrenching.  For some couples, the whole thing gets even more complex because they are dealing with children young enough to be reliant on breast milk.
Child's Needs Should Prevail 
The law generally expects that all decisions be made with the child's best interests in mind.  For a child who is nursing, the many benefits of the nursing experience are vital to consider.  Many organizations, from the World Health Organization to the American Academy of Pediatrics, recommend breastfeeding for a minimum of one full year. The physical and emotional benefits to both parent and child are without question. Equally important is the relationship of the child with the co-parent. Certainly, a child who enjoys the love and association with two caring parents is in a better position to experience happiness and success going forward. Is there a way for both needs to be recognized and nourished?
Parents Must Work Together 
There is often no reason that both priorities cannot be honored.  To be sure, a long separation between a nursing parent and child can be problematic, particularly with a young infant. In many cases, it is possible to introduce a bottle later on, which can be used in tandem with breastfeeding.  Either formula or pre-pumped mother's milk can be used by a co-parent during short periods of custody. When parents truly put a child's best interests first, they recognize that this coin has two sides, both extremely important to a child. Compromising and flexing in order to allow both issues the attention they deserve is so much better for everyone involved than the alternative.
Case in Point
 A woman in Virginia who has been in a dispute with her ex over custody issues related to their 6-month old daughter has found that the court can settle things when the parents cannot.  In this situation, the child's father was given overnight visitation beginning when the child turned 6 months, which would interfere with the breastfeeding routine.  The woman claimed that her baby was resisting bottle feeding, but the judge sided with the child's father in the dispute.  While the case is not in Missouri courts, it certainly highlights the potential of negative outcomes when parents cannot come to an agreement on their own.
Missouri Law 
Divorce is tough, and children often wind up paying the price when their parents cannot see one another's point of view.  At Courtney & Mills, our experienced Springfield family law attorneys understand the emotional issues that come into play when it comes to custody and visitation, and recognize the importance of a family plan that protects all involved parties.  To discuss your custody and visitation concerns, schedule a confidential consultation in our office today.