When Your Spouse is Disabled and You Wish to Divorce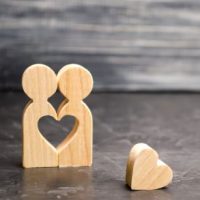 Divorce is generally filled with a slew of emotions, from anger and jealousy to sadness and rejection.  When you are divorcing a spouse who suffers from serious disabilities, you may be adding guilt to the list of feelings you're experiencing.  But if divorce is the right move for you, it's best to put emotions aside and get along with the business of moving forward with your life.
Dealing with the Guilt 
How can you move on, leaving a disabled spouse behind?  The guilt may eat away at you, even though you really know that you're not happy in the marriage.  There are things you can do to ease those feeling of self-reproach:
Behave with compassion and grace;
Do what you can to support co-parenting;
Focus on the ways you can improve your own life;
Write down thoughts and feelings in a journal;
Seek support from trusted friends and family;
Forgive your ex and yourself for the mistakes made over the years;
Try to maintain a cordial relationship with in-laws, particularly if you share kids with your ex;
Don't put the responsibility for your ex's happiness on yourself;
Engage in self-care to nourish your mind, body and soul. 
A Fair Split of Assets
 In Missouri, marital assets are divided using the concept of equitable distribution. That is significantly different from an equal distribution! It means that a judge will weigh the fairness of the property split based on a variety of issues, including monetary and non-monetary contributions to the marriage, the education level of each individual and contributions to that education, marketable skills of each partner, and the needs of each partner moving forward. In the case of a disabled spouse, there may be significant needs associated with their well-being, and the judge will definitely take that into account. Think about the help they need with daily tasks like dressing, showering, eating, getting to the grocery store, cooking, and more.  The assistance they will need from another family member or professional caregiver may require a substantial chunk of change, and it could definitely cut into the amount you get in your split.
Alimony 
While it's true that your soon-to-be ex needs to be able to live reasonably comfortably, the same is true for you!  You may very well have to pay some amount of spousal support, but, by carefully tracking your income and expenses, you can ensure that the amount is doable.
Getting Underway 
Now is the time to get the process started.  At Courtney & Mills, our experienced Springfield family attorneys are here to make the process as easy as possible.  Schedule a confidential consultation in our Springfield office today.