Co-parenting During a Pandemic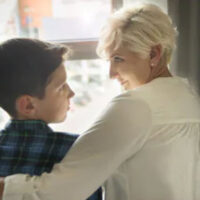 A divorce impacts couples in all stages of family life; many people celebrate their blended families, and work effectively as co-parents to the benefit of all involved.  As individuals remarry, parents frequently juggle children, stepchildren and exes, which, not surprisingly, can be a scheduling nightmare.  Making matters worse for some, school closures related to the pandemic have required former spouses, who previously had little face-to-face time, to now  exchange their kids in person, rather than at school, where some often did.  How has co-parenting been impacted by the pandemic?  The answer is as varied as the families affected.
School Closures 
2020 saw the closure of schools statewide in Missouri, impacting where and how child exchanges took place for many families of divorce. Sure, parents often crossed paths at school programs and soccer games, but the weekly exchanges had been essentially effortless for many families who simply arranged to pick up children from school.  Additionally, the responsibility for on-line learning has increased the amount of communication required between parents, as kids have been forced to rely more and more on their parents for guidance with school lessons.  Finally, shuffling classwork between homes while trying to maintain social distancing guidelines has made one more parental responsibility a bit more difficult.
Bigger Issues 
For some families who never did have amicable co-parenting arrangements, greater difficulties may have emerged with the pandemic.  It seems some parents have decided to use COVID-19 as a weapon to keep kids away from another parent.  It might be because the other parent is unable to take time away from an essential job, because one parent is fearful of COVID exposure at the other parent's home, or because a parent who's lost a job is errant in child support.  In some cases, parents are simply more wound up than usual due to the pressures associated with the pandemic, and that anxiety has impacted the ability to behave in kind and reasonable ways.  Whatever the case, kids suffer when parents can't work together in the child's best interests.
Back to School 
As schools reopen and life begins to approach "normal" many are left with the scars of anxious interactions during the worst of times.  Are you able to brush aside the foibles of your former spouse and put your kids first?  In most situations, kids benefit from having both parents in their lives.  Despite the pressures of the pandemic, some of which will doubtlessly continue for some time to come, it's up to parents to make things work for their kids.
Family Law 
Have problems with your marriage or child custody arrangements been exacerbated by the pandemic?  At Courtney & Mills, our Springfield family attorneys can help.  Contact us today for a confidential consultation about your family and divorce needs.
Resources:
huffpost.com/entry/coparenting-joint-custody-covid-19-pandemic_n_5fe14f7cc5b66809cb2cd65f
dese.mo.gov/sites/default/files/Gov-Closes-Schools-April-9.pdf