Kevin Costner and the Ironclad Prenup that Wasn't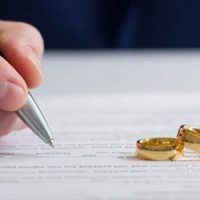 It's a legal fracas for the books: mega-movie star Kevin Costner and estranged wife Christine Baumgartner are fighting tooth and nail despite having a prenuptial agreement that was sold to the couple as being "ironclad." After nearly two decades together Baumgartner filed for divorce, and is now challenging the prenup and the terms of her living arrangements, as well as custody issues.
What's the Problem with the Agreement? 
According to one divorce attorney known to work with celebrity splits, certain kinds of clauses in prenuptial agreements do not bode well for future enforcement. Things like requirements to maintain one's weight and fitness, to commit to having sex a particular number of times, or to refrain from having extramarital affairs, for example, are unenforceable. When such clauses are included in prenups, they can invalidate the entire document.  Other commitments that cannot be held to if included in a prenup are considerations related to child custody.
What's the Point of a Prenup? 
Although it may feel like prenuptial agreements make a couple appear to be getting married with one foot in and the other out, some who've signed them believe they are the logical way to go.  Catherine Zeta-Jones, for example, says negotiating her prenup with Michael Douglass was argument- and malice-free.  She believes that, given her financial status and age at the time of their wedding in 2000, it made sense for Douglas to protect his financial legacy.
Others believe it's a good way to get couples to have that financial discussion before the wedding vows, so both partners go into the marriage knowing exactly what to expect. They can protect people from one another's debt, as well as ensuring financial stability in the event of a death or divorce. Sure, the conversation may be tough in some aspects, but isn't it better to experience that difficulty before you tie the knot?
Making Sure Your Prenup is Upheld 
The most important thing to do to ensure a valid prenup is to make sure both parties have their own legal counsel representing them throughout the process. A judge will want to know that each person signed the document fully understanding the terms of the agreement, and of their own free will.   Other points that could invalidate a prenuptial agreement include:
Indications one party was pressured into signing: (If it's signed just before the "I do's" it could be an indication that it was sprung on one partner at the last minute, for example).
Evidence that one or both parties were dishonest about their financial status.
Getting it Right 
At Courtney & Mills, our experienced Springfield divorce attorneys understand the reasons couples choose to enter prenuptial agreements and know who to write a document that will stand the test of time.  To discuss, schedule a confidential consultation in our Springfield office today.
Source:
foxnews.com/entertainment/kevin-costners-divorce-battle-amid-ironclad-prenup-why-celeb-premarital-agreements-contested